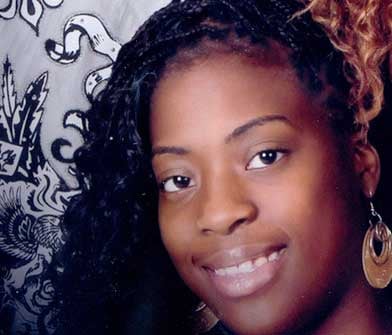 From KCTV5.com

The heartbroken family of Kathia Casseus is seeking answers about how she was allowed to die while in the care of Jackson County juvenile facility officials.
The 16-year-old girl died at Children's Mercy Hospital after collapsing inside the Jackson County Juvenile Detention Center. She had repeatedly and vocally complained of feeling unwell and was left alone for up to two hours before she was discovered as being unresponsive, according to authorities.
Kathia's brother said the family is devastated and wants to know, "Why didn't anyone call us?" Attorneys for Kathia's mother say she found out essential details from news reports and that she is upset she wasn't called by detention officials when her daughter first needed medical attention.
"She's in custody," said Lexington attorney Daniel T. DeFeo. "She doesn't have the ability to dial 911. She's relying on those who are charged with her care to do those things for her."
The Jackson County Family Courts, which oversees the juvenile detention center, is declining to answer additional questions from KCTV5. Jackson County Executive Mike Sanders was not at Monday's meeting of the Jackson County Legislature and the issue did not come up during the meeting.
The 16-year-old girl was admitted to the juvenile facility earlier this month. She reported feeling poorly Saturday morning. Detention officials said they checked on the girl six times over an hour period.
A Kansas City police report doesn't describe that. Instead, police say the girl was left alone for two hours before she was found unresponsive.
Before that, the girl vocally complained of feeling dizzy to the point that she could not walk, according to the police report.
A jail supervisor said Kathia fell to the ground in an open area.
"The (teen) began rolling around on the ground and screaming, 'I can't breathe' several times," according to the police report. "She observed (the teen) to be hyperventilating and visibly upset."
Two male staff members helped the supervisor carry Kathia to a room. Eventually, the girl was able to walk to a water fountain and sip some water, according to the police report.
Once inside a cell, the girl continued to say she felt hot and removed her shirt.
"After being in the room, the (teen) continued shouting at staff members stating that she was not feeling well," according to the report.
The supervisor tried to reach the on-duty nurse but was unable to do so. Instead, she had to leave a voice mail.
About 90 minutes after the supervisor first heard Kathia complained about feeling unwell, she found her lying on her side on the bed. The supervisor entered the room and discovered Kathia wasn't breathing.
Another staff member assisted the supervisor in performing CPR while paramedics rushed to the scene, according to the police report. The supervisor told police that Kathia had acted normally earlier Saturday morning and had not been involved in any disputes or physical confrontations.
Neither the jail nor Kathia's family know of any medical issues. The results of an autopsy by the Jackson County Medical Examiner Office are pending.
DeFeo believes other teens witnessed what happened to Kathia. Because they are juveniles, their identities are cloaked. DeFeo is making a public plea for information.
"If friends and family of juveniles are out there that may have witnessed what happened to her, they certainly have the right to reach out and help this family get answers," DeFeo said.
If you have any details about Kathia's death, you are asked to call the DeFeo Law firm at 660-259-9806.
The Missouri Attorney General's Office is now investigating how Kathia died while in the care of Jackson County Juvenile Detention officials.
The Jackson County Medical Examiner's Office conducted an autopsy Tuesday, but determining a cause of death could take up to six weeks.